Host a Summer Manufacturing Camp
Nuts, Bolts & Thingamajigs awards grants to schools for hosting summer manufacturing camps that introduce middle and high school students to exciting career choices in today's manufacturing.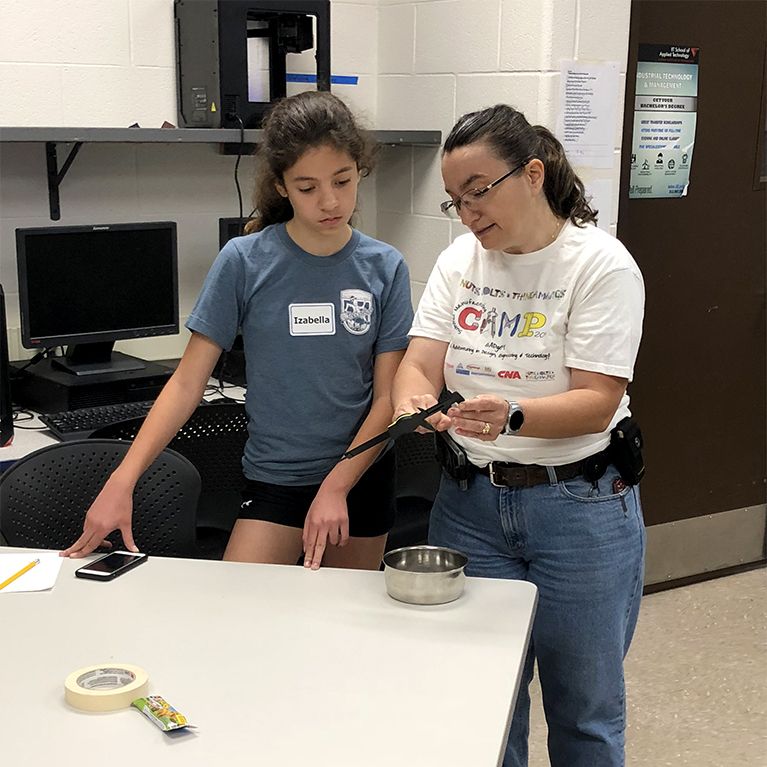 Helping Camp Hosts
Hosts receive grant funding up to $2,500 the first year, interactive curriculum based on entrepreneurship, instructor and student guides, marketing materials, and administrative support throughout the process.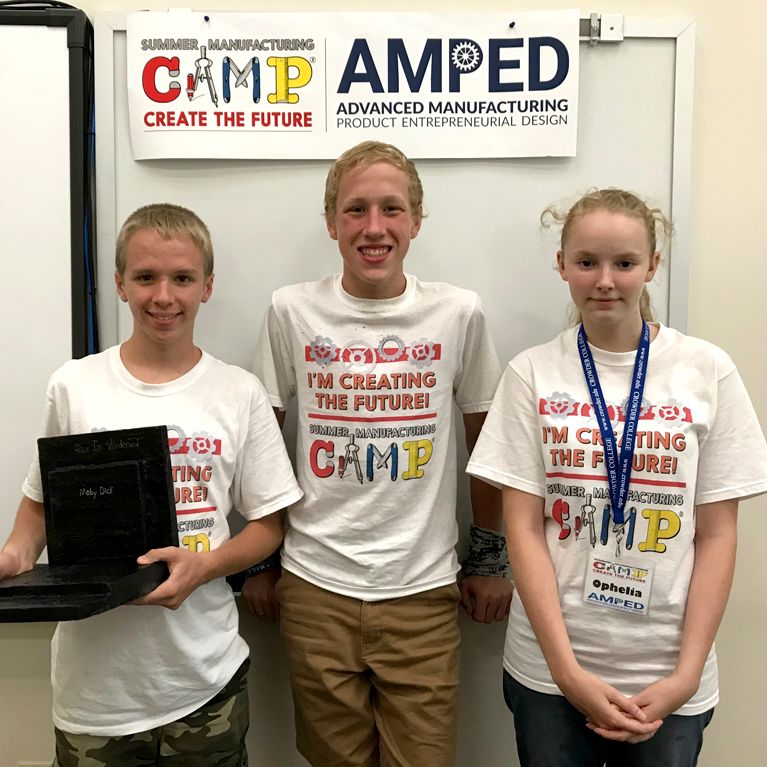 Helping Campers
Campers receive a one-year student license for SolidWorks™ CAD software, a customized camp T-shirt, hands-on learning while creating take-home projects, and discovery that leads to the experience of a lifetime!
How to Host an NBT Camp
Determine eligibility: You are eligible if your school offers a degree program or curriculum that leads to a career in manufacturing, can provide adequate facilities and staffing, and is capable of offering instruction on entrepreneurship. Learn more by reviewing Grant Awards and Requirements.
Plan your camp: What you need to know before, during, and after.
Apply to receive a grant: Learn more about the camp grant process by viewing the Application Preview at any time before starting your application.
Applications for the following year are accepted:
July 1 — December 1.
Camp Grant Application
Camp Host Resources
We're here to help
We are here to help every step of the way. If you have any questions, please contact Dana Brown at (815) 227-8205.